Nothing needs to be done with the Plain text version.  In fact, as long as there is an HTML5 version and it isn't empty, the HTML5 version will be the template used.  The only situation where the Plain text version is going to be used is if the HTML5 version is localized and saved with just "[% %]".
Example localized empty HTML5 Template: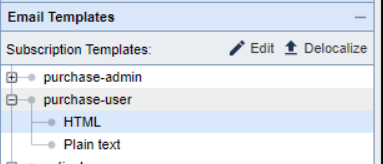 Example of an empty HTML5 template.  Look familiar?