What is BLOX Classifieds?
BLOX Classifieds is the application where classified ads are created and managed within BLOX CMS. Classified ad assets includes ads, images, coupons, products, display ads, real estate and vehicle ads.
Interface Overview
The BLOX Classifieds interface consists of 4 panels: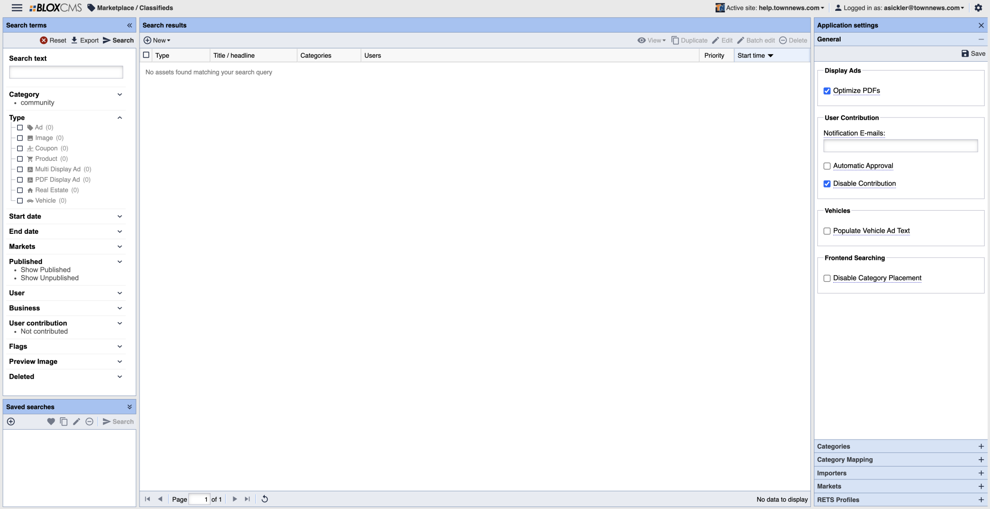 Search Terms: This panel contains a number of filters that can be set for locating ads that have been previously created.
Saved Searches: This panel is used for saving frequent search criteria that has been entered within the Search Terms panel for future queries.
Search Results: This panel is where ad assets can be created, edited, duplicated or deleted. This panel will list up to 50 assets at a time, based on creation date. The paging tools at the bottom of the panel can be used for exploring older assets.
Application Settings: The panel consists of a number of settings and options that affect BLOX Classifieds.